2017-18 Events in South Asia Studies @ UC Davis
 
LAND, WATER & ROCK
Photo Exhibition by Dr. Debal Sen
When: Sept. 29 – Nov. 1, 2017
Where: Mondavi Center 
Opening Reception
When: Sept. 29, 2017, 6:30 p.m.
Where: Conference Center, Ballroom A
Kolkata wildlife and nature photography exhibition by the eminent Indian photographer and cardiologist Dr. Debal Sen, author of Wild Bengal, Panch Kedar and Once Upon as Time, whose photographs and stills have appeared in National Geographic and BBC wildlife documentaries. 
 
KUDIYATTAM TROUP


When: Nov. 3, 2017, 8 p.m.  |  Nov. 4, 2017, 2 p.m.
Where: Mondavi Center, Jackson Hall
Kudiyattam is the last living representative of the classical, 2,000-year-old form of Sanskrit drama. Performances usually last for nights, but this condensed performance hosts two self-contained episodes: the demon Ravana's attack on the moon; and a sequence from Kalidasa's Sakuntala.
 
SOUTH ASIAN PUNJABI MUSIC CONCERT BY AMRINDER GILL
 
When: Oct. 14, 2017, 8 p.m.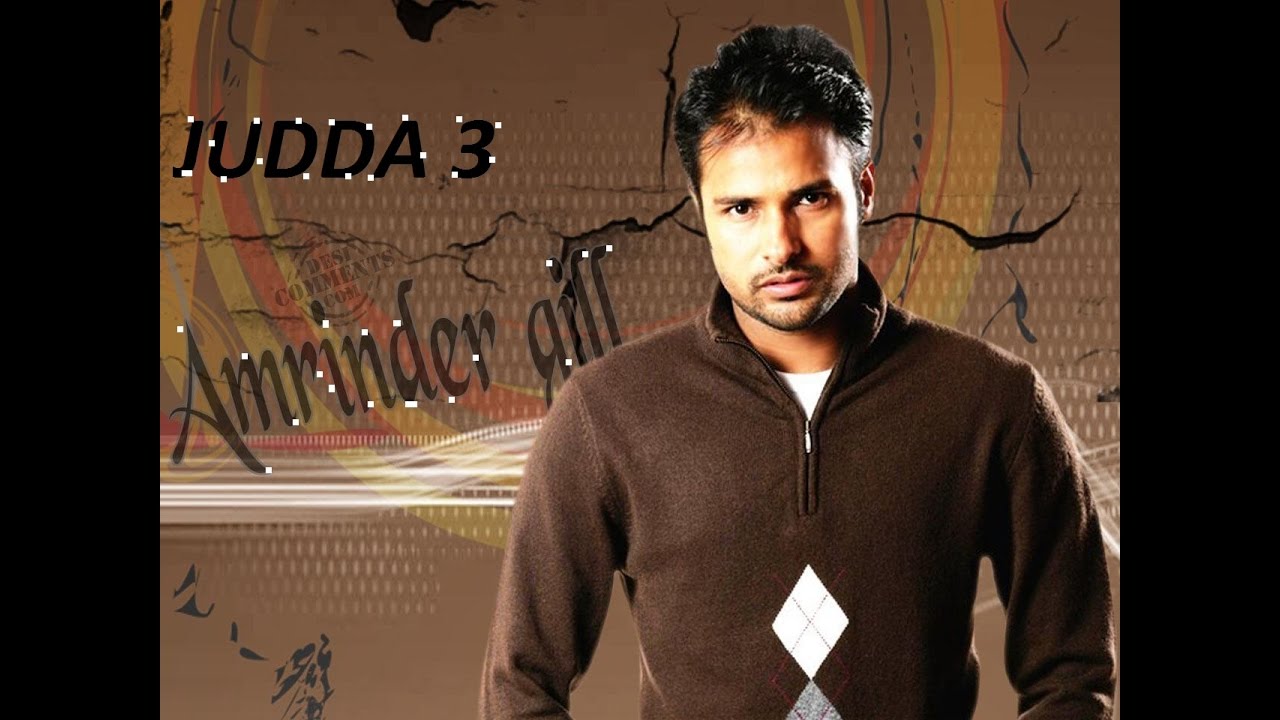 Where: Mondavi Center, Jackson Hall
One of the most recognizable voices in Punjabi music, Amrinder Gill is a firm favorite with a new generation of music fans. His breakthrough track "Paigham" established him as a voice of the future, and he has gone from strength to strength with tracks like "Daaru," "Madhaania," "Khedan De Din" and the colossal hits "Mail Kara de" and "Dildarian." His mix of folk-rooted songs and up-tempo dance tunes draw on the production skills of "The Music Man" Sukshinder Shinda.
 
IN SILENCE, THE SECRET SPEAKS: SEEMA KOHLI
 
When: Nov. 6, 2017, 6 p.m.

Where: Nelson Hall, Della Davidson Performance Studio
Renowned Indian visual artist Seema Kohli will show case her video art followed by the performance "In Silence, the Secret Speaks" in collaboration with the students of Department of Theater and Dance at UC Davis. Seema Kohli has had over 30 solo shows worldwide and experiential performances at international art events such as the Venice Biennale (2015), TedEx Chennai (2013), WIN Conference Rome (2012), Prague (2013), and Kochi-Muziris Biennale (2014/2016).
 
FIRST UC DAVIS SOUTH ASIA FILM FESTIVAL
 
When: Jan. 20, 2018, Noon – 10 p.m.
Where: Mondavi Center, Vanderhoef Studio Theatre
Chillar Party
(Directed by Nitesh Tiwari and Vikas Bahl, 2011, 145 mins)
A gang of innocent but feisty Indian city kids take on the big bad world of politics when one of their friend's life is endangered.
Stand-Up Planet
(Directed by David Munro, 2014, 75 mins)
Hasan Minhaj (originally a Davis resident and UC Davis graduate) showcases some of the best international comedians who shine a light on issues of gender, race, and poverty.
The Journey Within
(Directed by Mian Adnan Ahmad, 2015, 78 mins)
Followed by Skype Q&A with Mian Adnan Ahmad
Pakistani musicians go on a quest for self-identity post-9/11, and reclaim their musical heritage in this documentary about the origins of 'Coke Studios.'
Tiger
(Directed by Alister Grierson, 2017, 100 mins)
Biopic about the famous South Asian Canadian professional wrestler, Tiger Jeet Singh.
 
ISLAM IN INDIA
Religions of India Annual Lecture by Barbara Metcalf
When: Feb. 22, 2018  |  5:30 p.m. Reception  |  6 p.m. Lecture
Where: 126 Voorhies Hall
 
PUBLIC LECTURE: NEHA CHOKSI, INTER-MEDIA ARTIST
 
When: Feb. 26, 2018, Noon
Where: Wright Hall, Arena Theater
Public Lecture by Inter-media Artist Neha Choksi. Choksi often sets up tragicomic, even absurd, interventions—in the life of a plant, an animal, her own, or in material processes and physical objects—in order to throw off apparent logic and open up a space for poetry, absurdity, humor, surprise and existential insight.
 
THE GANGA: RETHINKING THE SACRED PASTS OF INDIA'S GREAT RIVER
Lecture by Sudipta Sen
When: March 7, 2018  |  6:30 p.m. Reception  |  7 p.m. Lecture
Where: Buehler Alumni Center, AGR Room
India's most famous river has figured prominently in diverse religious and ecological traditions, including Hinduism, Buddhism, Sikhism, and Islam. This talk explores the idea of a cosmic river at the crossroads of myth, historical geography, and ecology.
 
GURUGUHA: MUSIC SYMPOSIUM AND CONCERT ON MUTHSWAMI DIKSHITAR 
Curated by Sikkil Gurucharan and Archana Venkatesan
Symposium
When: April 7, 2018, 9 a.m. – 4 p.m.
Where: 115 Music Building
Concert
When: April 7, 2018, 7 p.m.
Where: Ann E. Pitzer Center, Recital Hall
 
DEVENDRA SHARMA AND COMPANY PERFORM SULTANA DAKU

When: April 15, 2018, 2:00 p.m.
Where: Mondavi Center

COMPARATIVE LITERATURE FACULTY LECTURE SERIES: URMILA SESHAGIRI

When: April 17, 2018  |  4 p.m. Reception  |  4:30 p.m. Lecture
Where: 126 Voorhies Hall
 
SRI LANKAN AMERICAN NOVELIST NAYOMI MUNAWEERA 
Reading and Q&A 
When: April 24, 2018, 6 p.m.
Where: Shields Library, Room 205
Nayomi Munaweera's debut novel, Island of a Thousand Mirrors, won the Commonwealth Prize for Asia. It was long listed for the Dublin IMPAC Prize and the Man Asia Prize. The novel was also short listed for the Northern California Book Prize and the DSC Prize for South Asian Literature. Her second novel, What Lies Between Us, was hailed as one of the most exciting literary releases of 2016 from venues from BuzzFeed to Elle Magazine. More at www.nayomimunaweera.com.
 
CROSSING BORDERS: SACRED AND SECULAR PUNJABI LYRICS 
Lecture by Nikky Guninder Kaur Singh 
When: April 27, 2018  |  6:30 p.m. Reception  |  7 p.m. Lecture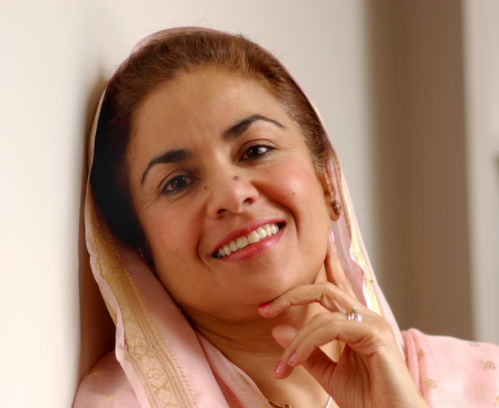 Where: Buehler Alumni Center, AGR Room
Dr. Singh is the Crawford Family Professor at Colby College in Maine, USA. Her interests focus on poetics and feminist issues. Nikky Singh has published extensively in the field of Sikhism, including The Feminine Principle in the Sikh Vision of the Transcendent, The Name of My Beloved: Verses of the Sikh Gurus, Metaphysics and Physics of the Guru Granth Sahib. She has lectured widely all over the world and her views have been aired on television and radio in America, Canada, Bangladesh, Australia, Ireland and India.
 
HARI KRISHNAN OF inDANCE

When: May 12, 2018, 8 p.m.  |  May 13, 2018, 2 p.m.
Where: Mondavi Center
CONFERENCE ON THE STUDY OF RELIGION IN INDIA
 
When: June 21-24, 2018
Where: 2203 Social Sciences and Humanities Building  |  Student Community Center, Multipurpose Room